Cusinart makes 4 freezer-bowl models of ice cream makers. These are ICE-21, ICE-30, ICE-60, and ICE-70. (You may have come across the ICE-20 on some sites, but this model has been discontinued.) In this article we will focus on the features that vary from model to model.
This small ice cream maker is perfect for a single person or a couple. It makes up to 3 cups of your favorite frozen treat without the fuss of ice and rock salt and without having to pre-freeze the mixing bowl. This Mr. Freeze ice cream maker lets you choose hard or soft serve ice cream with just the push of a button. Read this review if you are still trying to decide what ice cream maker to buy.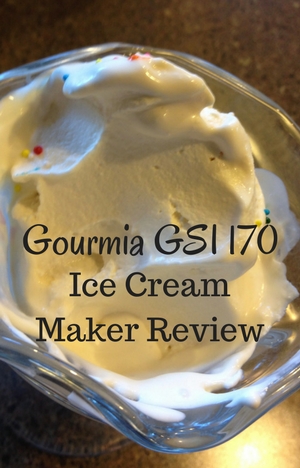 This Gourmia GSI170 is a moderately priced unit that may serve well as a "starter" ice cream maker for your family if you are not yet sure you want to invest more in this type of appliance. Read our Gourmia GSI170 Ice Cream Maker Review to see if it might be a good idea for your household.
Capacity
This model produces 3 pints of finished frozen dessert.
If your household consumes a lot of frozen desserts, investing in a good quality ice cream maker may be a very smart move. Is your home a popular hang-out for the teen crowd? Keeping up with those appetites can be quite a challenge. Are you trying to "eat healthy" but not deny yourself the pleasure of your favorite dessert? Making your own ice cream at home gives you total control over the ingredients. These are just a few reasons to give serious consideration to equipping your kitchen with a Cuisinart ICE-100 Compressor ice cream and gelato maker. Read on to see if this would be a good idea for your household.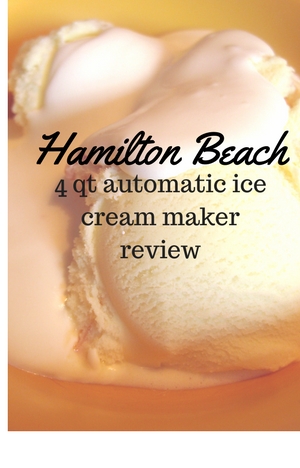 Are you looking for a low cost ice cream maker? Read my Hamilton Beach 4 quart automatic ice cream maker review to see if this model will meet your household's needs. Cost is usually not the only factor in making such a choice, but sometimes it is near the top of the list. I've included a cost analysis in this report, but we also take a look at quality, ease of use, and how well it performs.
Are you looking for a simple, reasonably priced way to make ice cream at home? Maybe you have some dietary issues that prevent you from being able to enjoy commercially prepared varieties? The Cuisinart ICE-60W Gelateria Gourmet Ice Cream Maker is easy to use and affordable. If you have room in your freezer to store the mixing bowl, and if a couple of quarts of ice cream every few days will meet your family's needs, this might be the right machine for you. Read our review to see if this is your best choice.