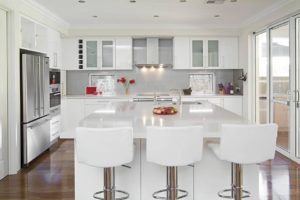 Here at Kera's Kitchen our goal is to help you create an efficient, well-functioning kitchen that will assist you in preparing and serving delicious and attractive meals for your family.  We research and review small kitchen appliances, cookware, and kitchen tools.  We also publish tasty recipes and informative articles related to food.
NAVIGATING THIS SITE
On the right side of each page you will see a list of Categories. If you are looking for information or reviews about a specific kitchen appliance, click on that category name to see what has been published so far about that particular item. For example: if you are looking for information about a variety of ice cream makers, click on "ice cream makers" in the categories column. This will pull up the opening paragraphs of the reviews of several models. Scroll down to see what interests you. Then click on "continue reading" to see the full review.
The search box directly above the categories column is useful for locating all mentions of a specific item – such as a brand name or a model number. To continue with the above example, if you know that you want more information about the "Cuisinart-ICE100" machine, type that model name into the search box. You will then see the posts that include information about that specific model.
KEY INFORMATION 
Currently, our most popular reviews are:
We invite you to browse around to see which other reviews might answer your questions.
Thank you for visiting our site.  We hope you find the information to be very helpful.
If you are looking for information about a specific kitchen appliance that we have not yet reviewed, we would love to hear from you. Please use the contact form to let us know how we can help.